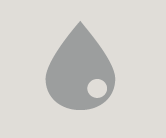 In our plant of La Foya- Alcora we develop and produce engobes, printing bases, granillas, pellets and special glazes like:
Metallic glazes
In Color Esmalt we stand out, above all, by innovation with, for example in the segment of metallic glazes and our derived products. This character of leadership is reinforced day by day through a constant investigation on the already known spectrum of Titania metallics. This continued work has allowed us to obtain new evolutions in metallic glazes with the best technical properties. The final new development is a range of glazes for once firing floor and wall tiles, with coefficients of thermal dilatation adapted for ceramic bodies in regular use.
Cromalux
Very bright effects with the particularity of playing with the light, giving very bright reflective characteristics and neutral colours. Reach the maximum splendour of dark tones. There is also a range that is used as a base for marble designs.
Glazes with high gloss
We have developed a glaze with high gloss and great reflection, good surface, and without defects. It has the appearance of glass or a mirror. It is also suitable for large formats.
For technical information of products, please get in contact with us through our contact form.