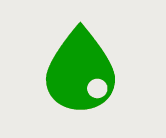 GLAZES, GRITS AND GRANULATES
In our plant we develop and produce glazes, engobes, printing bases, grits, granulates -pellets- and special glazes for floor and wall tiles, tableware and structural ceramics.
Color Esmalt produces a wide variety of glazes for all production cycles: matt, transparent, opaque, satin, anti-slip... Also special effect glazes such as metallic glazes, with which our company is a leader in quality for their technical and aesthetic properties, result of our constant effort in innovation. Metallic glazes are also available in granulated form -pellet- for dry application. Furthermore  the glazes of the CROMALUX series are also very exclusive. They are characterized by containing particles that produce sparkling glitters that can be seen depending on the angle of incidence of light.
We also offer a complete catalogue of GRITS, specially developed to produce different effects, textures and finishes: matte, glossy, rustic, for high-traffic flooring, anti-slip, frosty or sugary effect (FROST series), half-polished and polished glossy finish (AQUAGLASS series).
Likewise, we have a wide range of GRANULATES -pellets- that also allows us to create exclusive effects that add value to the product.
For technical information of products, please get in contact with us through our contact form.