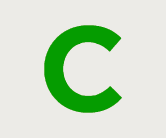 The ceramic stains of Color Esmalt have a great brightness and chromatic intensity.They are very stable at high temperatures and, thanks to a careful micronization process, they are perfectly dispersible.
Color Esmalt also produces a wide variety of inks for inject printing to obtain a multitude of color effects, brightness and textures. The INKCOLOR series is composed of colored inks, pigmented with blue, brown, orange, yellow, pink, green and black. They have an extraordinary intensity and quality, furthermore they have been optimized for being used in high definition printing heads.
Among the special inks, metallic ink (METAL-INK) stands out for its excellent qualities. Others allow to create crystalline glosses or luster reflection, matt finishes, three-dimensional surfaces (3D-INK ink and Reactive ink). Recently the Th'INK series has been launched, developed for the production of ceramic tiles in a totally digital way, FULL DIGITAL.