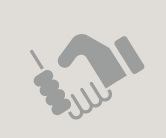 SERVICE AND QUALITY GUARANTEE
In Coloresmalt, S.A. we have a complete technical, design and R&D service, and the possibility to reproduce the whole production of our customers in the development of projects.
In our pilot plant we have a press, glazing line, kiln, polishing machine, digital plotter, etc with the latest technology. We provide a personal technical assistance all over the world.
Technical assistance
We have a highly qualified technical team, that together with our customers, supply the technical assistance that is required all over the world.
Ceramic design
Design is fundamental to personalize in each customer. From Color Esmalt our design department studies all the requirements of the market trends.
Quality Control and Laboratory
The constant innovation is part of the philosophy of Color Esmalt and guarantees a high technological range of products, services and confirmed results .