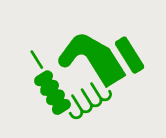 WARRANTY OF SERVICE AND QUALITY
Color Esmalt has a comprehensive technical assistance service capable of offering the best solutions to our customers needs at any stage of the production process: graphic design adjustments, formulation of glazes, application conditions,... In its facilities Color Esmalt has a modern pilot plant equipped with the most advanced technology machinery that allows to reproduce the entire manufacturing process of the products prior to their commercialization. This guarantees an optimal quality process.
Technical assistance
Our technical team is highly qualified to offer the assistance and collaboration required by our customers anywhere in the world.
Ceramic design
Graphic design is an essential aspect to achieve the exclusivity of each customer's own product. Color Esmalt solves the needs of any market, studying the trends and prevailing styles.
Quality Control
Color Esmalt is very strict with the quality standards and we submit all our products and services to an exhaustive control protocol.