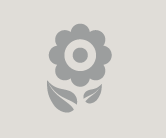 QUALITY POLICY AND ENVIRONMENT
Color Esmalt, S.A. which as a company that belongs to Grupo SAMCA assumes the quality policy and environment as its own, is set up as the base of the quality and environment management implemented in the production plant based in La Foya ¿ Alcora.
QUALITY POLICY AND ENVIRONMENT GROUP SAMCA.
The general office of Samca, S.A. Minero Catalano- Aragones, decided that quality management and the respect of the environment are fundamental strategy factors for the organisation. That is the general target of this policy made for all the hierarchic levels and for all the activities, they must be consequent with the following principles:
To satisfy the legal requirements, regulations and applied laws, the requirements and expectations of the customer and the agreements signed voluntarily.

To identify the elements of the activities, products and services that can affect the environment, and adopt practices or processes that can be avoided, reduced or controlled the contamination.

To improve constantly the efficiency of the quality management system, establishing specific targets focused to increase the customer satisfaction and the added value of the processes and to assign the necessary human and financial resources for the achievement.

To establish environmental targets that allows the continuous environmental improvement and to assign the necessary human and financial resources for the achievement. To check and update periodically the quality and environmental targets, to assure the adaptation of the changing circumstances.

Color Esmalt S.A. has been evaluated and certify in order of the fulfilling of the requirements of the norma ISO 9001:2008 for the activities of design, development and production of frits, colours and ceramic glazes.