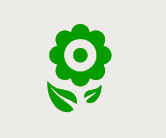 QUALITY AND ENVIRONMENT POLICY
Color Esmalt, S.A. As a company belonging to SAMCA Group, it fully assumes its Quality and Environmental Policy as its own, constituting the fundamental basis of the Quality and Environmental Management Systems implemented in its manufacturing plant located in La Foya - Alcora, Castellón (Spain).
QUALITY AND ENVIRONMENT POLICY OF SAMCA GROUP
The General Direction of SAMCA, S.A. -Sociedad Minera Catalano-Aragonesa-, determines that quality management and respect for the environment are key strategic factors for the organization, so that the general objectives of  quality and environmental policy must be applied in the same way in all the hierarchical levels and in all the business activities of the group and it must be consistent with the following principles:
It has to meet the legal requirements and regulations, the applicable standards and customer expectations in addition to the commitments made voluntarily.

Identify which aspects of the activities, products and services may affect the environment and adopt practices or processes that allow to avoid, reduce or control pollution.

Improve the efficiency of the quality management system, establishing specific strategies focused to increase the customer satisfaction and the added value of the processes and to assign the necessary human and financial resources to achieve them.

Establish objectives that allow continuous improvement of all environmental aspects, and assign the necessary human and financial resources to achieve them. Review and periodically update the quality and environmental objectives, in order to ensure their adaptation to changing circumstances.